Private Rooms, bungalows & Entire House Accommodations
We are here to make your experience as unique as you want it to be.
Our hotels, spas and sports booking service offers a handpicked selection of accommodations, from cozy beachfront bungalows to luxurious suites, tailored to your preferences.
We make planning your Dakhla adventure effortless.
Book now to unlock the magic of Dakhla.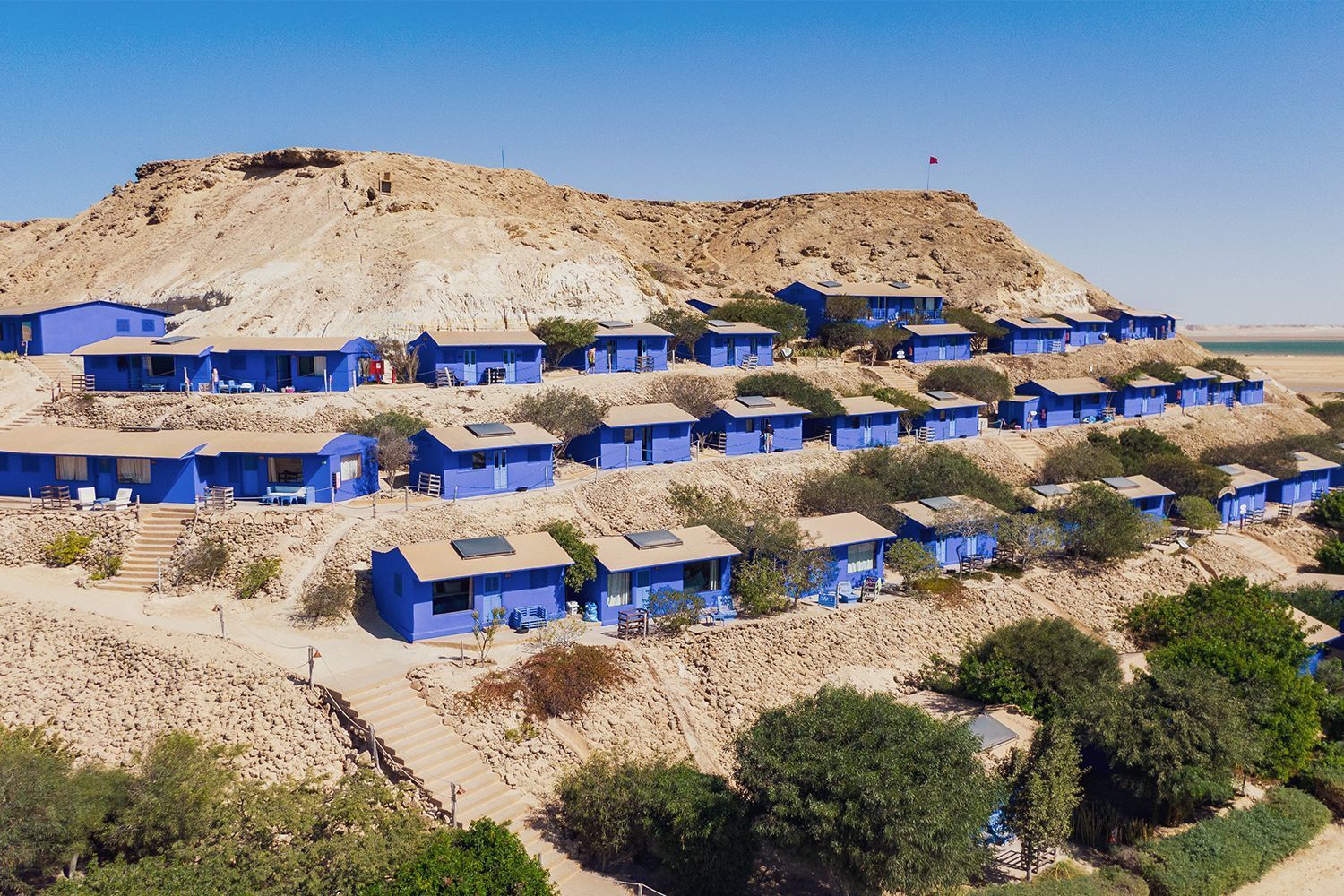 Dakhla Attitude
Dakhla Attitude is strategically located on the western coast of the Dakhla Peninsula, where the vast Atlantic Ocean meets the serene waters of the Dakhla Lagoon.
Choose from our cozy bungalows, comfortable guest rooms, or spacious suites, each thoughtfully designed to ensure your utmost comfort.
What makes it special
Best spot in the lagoon

Best place for families, a lot of activities for everyone

Cable park
La crique
In La crique everything is only luxury, peace and sensual delight.
Nested on a cliff, La Crique Nature & Spa overhangs one of the most beautiful lagoons of the world: the lagoon of Dakhla.
25 VIP Suites and 2 Royal Suites with an ethnic spirit welcome you to live a memorable experience. Every suite is endowed with a terrace with a fantastic view over the lagoon and has its own garden.
What makes it Special
Has a  beautiful pool

Has an amazing  Spa

You can eat one of the most exquisite cousines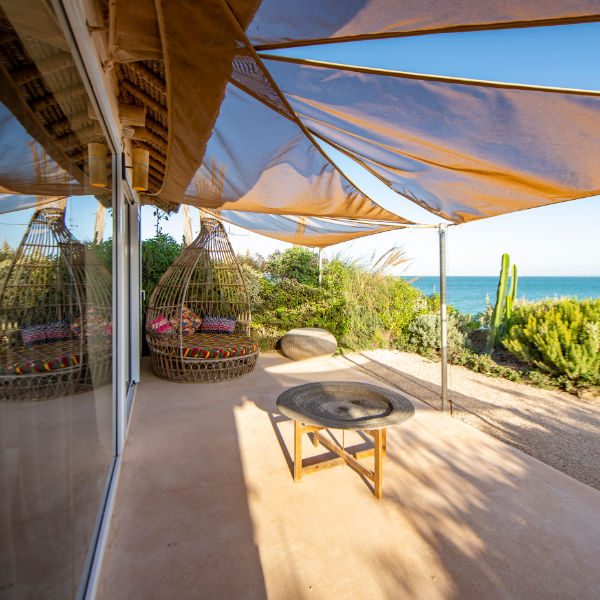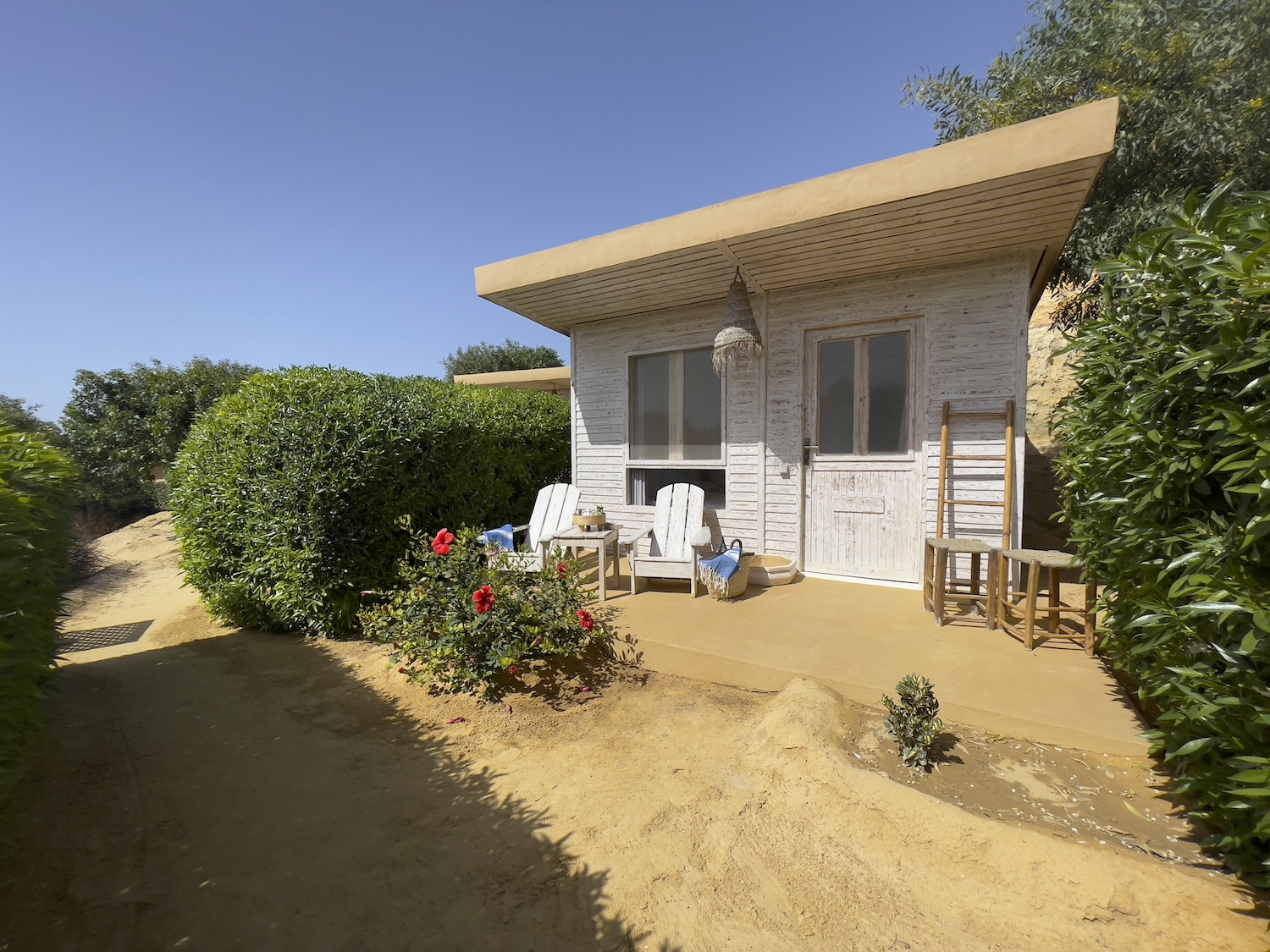 lagon energy
Lagon Energy Dakhla, an eco-lodge oriented towards the future by its environmental commitment and its promise of a harmonious stay surrounded by nature.
LAGON ENERGY Dakhla is a true oasis, with more than 5000 planted trees and shrubs, accomodation in bungalows for all type of clients, restaurant, wellness center, excursions and the amazing ION club, where you will be able to have first class access to kitesurf, wingfoil, windsurf lessons and so much more.
What Makes it Special
Extremely beautiful design

Playground for kids

International ION sports center
pk 25
Nestled along the mesmerizing shores of the Atlantic Ocean, PK25 is a haven for travelers seeking tranquility, adventure and relaxation. Our boutique hotel combines modern luxury with the natural wonders of Dakhla.
From pk25 you will enjoy a panoramic view of the lagoon and Dragon Island. The hotel is made up of 42 bungalows that can accommodate up to 4 people.
Each bungalow has its own small garden and a private terrace.
What Makes it Special
Perfect for couples

Not too far from the city

You can walk to dragon island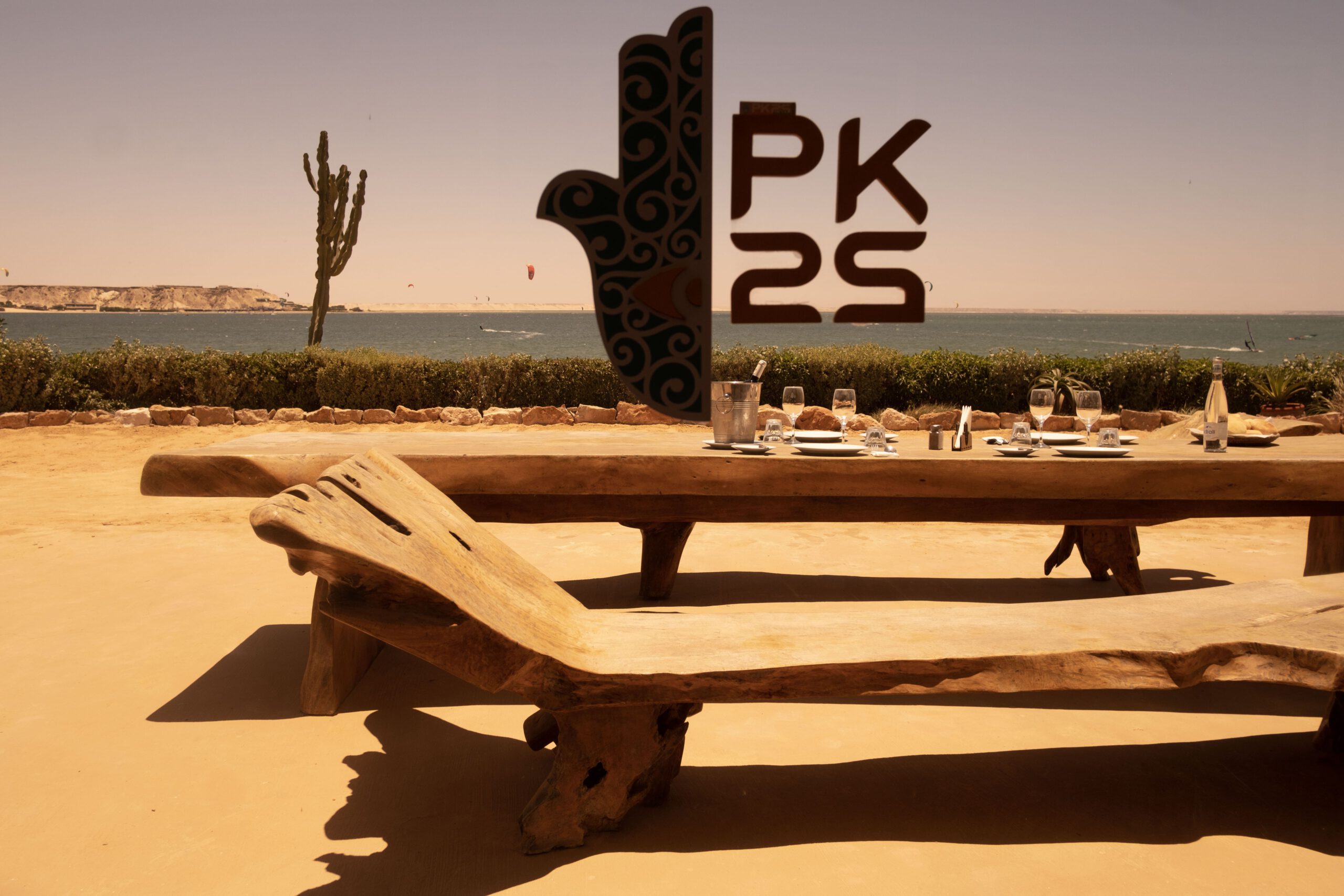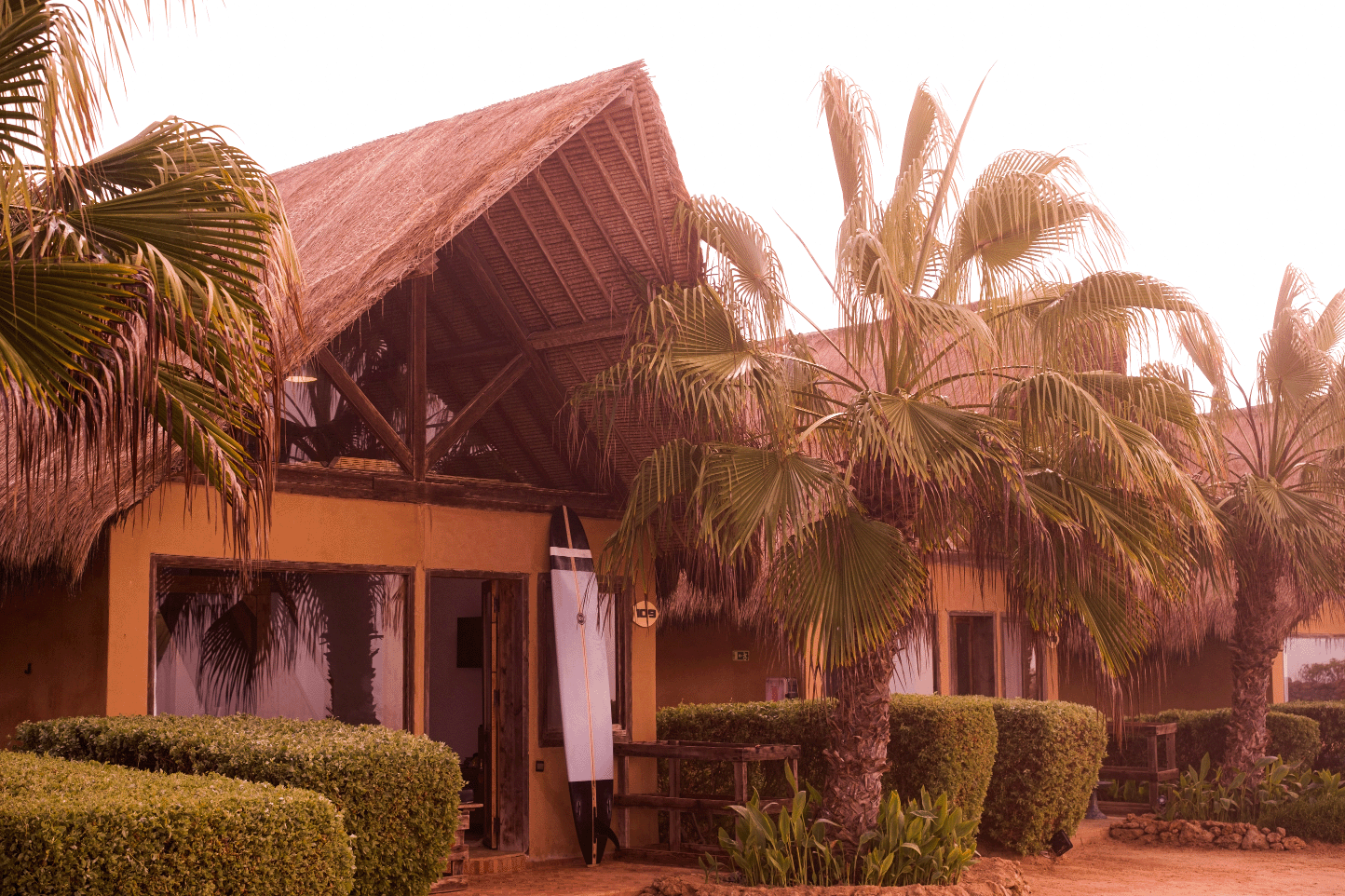 westpoint
Lost between the waters of the Atlantic and the Sahara, Dakhla is a little slice of paradise in southern Morocco, offering exceptional wind conditions and year-round sunshine.
 Its style and location make Westpoint the ideal place for all surf, kite and strapless enthusiasts who want to rediscover the passion and joy of catching waves, as well as for all families and businesses who need a total break in a friendly environment.
 WestPoint is an eco-friendly hotel with 49 two-storey bungalows facing the Atlantic Ocean, perfect for families or groups. The spacious bungalows can accommodate up to 4 people.
A natural seawater pool, breathtaking ocean views from the bungalows and this incredible surf spot will make your stay an exceptional one.
What makes it Special
In front of the wave surf spot

Balinese style hotel

Salt water pool
dunes of dakhla
This desert oasis was created for nature lovers and escape seekers looking for a timeless stay in a luxury hotel, in bungalows adorned with Saharan KHAIMA lambic. 
Dunes de Dakhla will transport you to a tale straight out of the Arabian Nights. Get ready for a unique immersive experience in this desert oasis nestled in the dunes of Dakhla.
Les Dunes de Dakhla lets you experience the Sahara.
What makes it Special
Desertic experience (its in the middle of the desert)

Glamping style 

Quad tours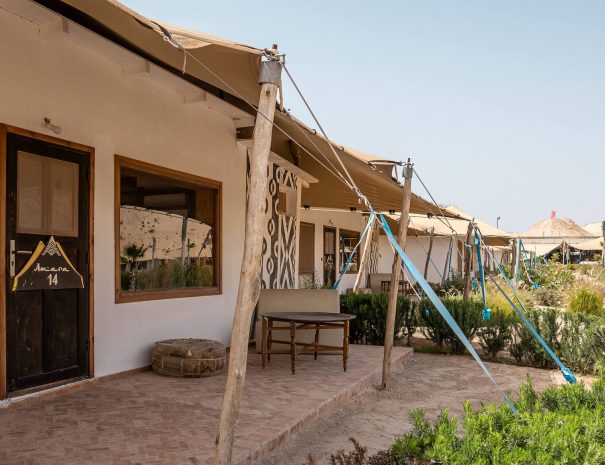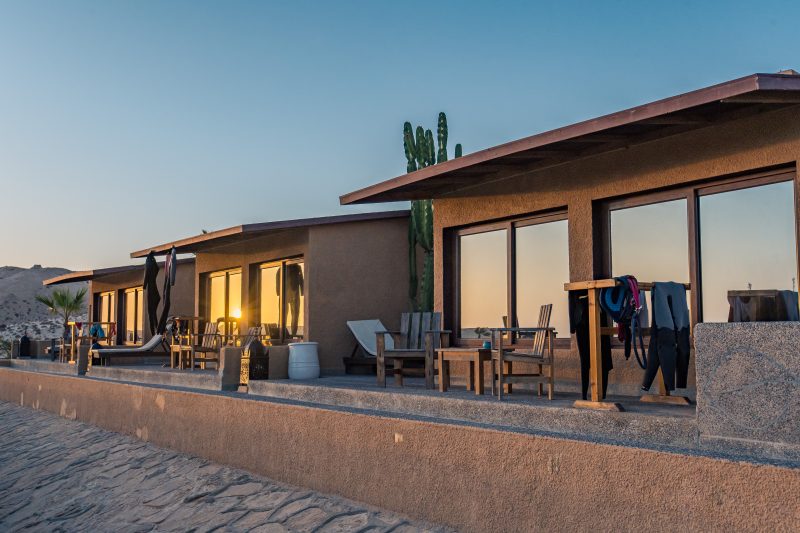 evasion
The Dakhla Evasion hotel lies between the sea and desert on the Dakhla lagoon. You'll have an awe-inspiring experience surrounded by staggering scenery in this boardsports paradise. Live it up at this kitesurfing camp in Dakhla, the perfect playground for kitesurfers and surfers of all abilities.
 The beach hotel, great food, lively bar, horse riding centre, spa, gym, conference room and water sports centre make the Dakhla Evasion Hotel Club a bubbly haven that you'll love
What Makes it Special
Horse riding stable

Big spa and a Gym

Professional F- one Pro center for waterports
ocean vagabond
A long dreamed about adventure with a successful outcome, with your bungalow on the spot! Lassarga is a fishing village located in the extreme south of the Dakhla peninsula. The hyphen between the Atlantic Ocean and the lagoon.
Visible from the plane in the landing phase to Dakhla airport, we all secretly dreamed of this wave behind our portholes on seeing its pure lines and its extraordinary length, winding along the sandy tip and where the wind, totally offshore, makes it glassy and endless.
Through will and desire, we are today happy to finally be able to have a project to give free rein to our wandering vision of sport and hospitality. Beach as far as the eye can see where the bands of birds sitting in the water at the return of the fishing boats
What Makes it Special
In front of Africas best surf spots

Unique hotel design

Yoga shala is outstanding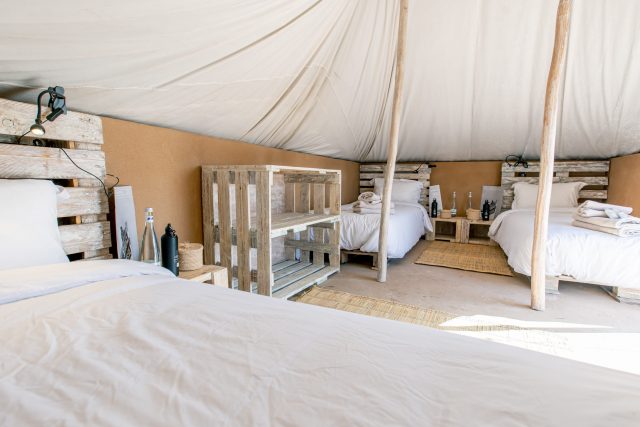 Experts
We have lived in all hotels and know them closely
Discounts
 Our partnership with hotels give us a way to offer great discounts
Less stress
We take out all the effort and work that it involves booking a trip to an unkown destination
European Company
You can feel safe with a european company looking out for you
 Amenities
Accomodations Include…
Free WiFi
Enjoy uninterrupted connectivity throughout your stay with our complimentary high-speed Wi-Fi
Free Parking
Experience stress-free travel with the added benefit of complimentary parking during your stay.
Bedroom Comforts
Relax and rejuvenate in our meticulously designed bedrooms, where every detail is thoughtfully crafted to provide you with the utmost comfort
Sports Center
Whether you're a seasoned enthusiast or a beginner, our expert instructors and top-of-the-line equipment ensure you can dive into a world of excitement.
Spa
Immerse yourself in the rich traditions of Moroccan wellness, where ancient rituals meet modern indulgence.
Pool
Whether you're looking to take a refreshing dip, soak up the sun on a lounge chair, or enjoy a poolside drink, our inviting pool area is your go-to destination
Have a Question?
Talk to us