Welcome to one of the best Kitesurf Spots in the World
Kite and surf in one of the best spots of the world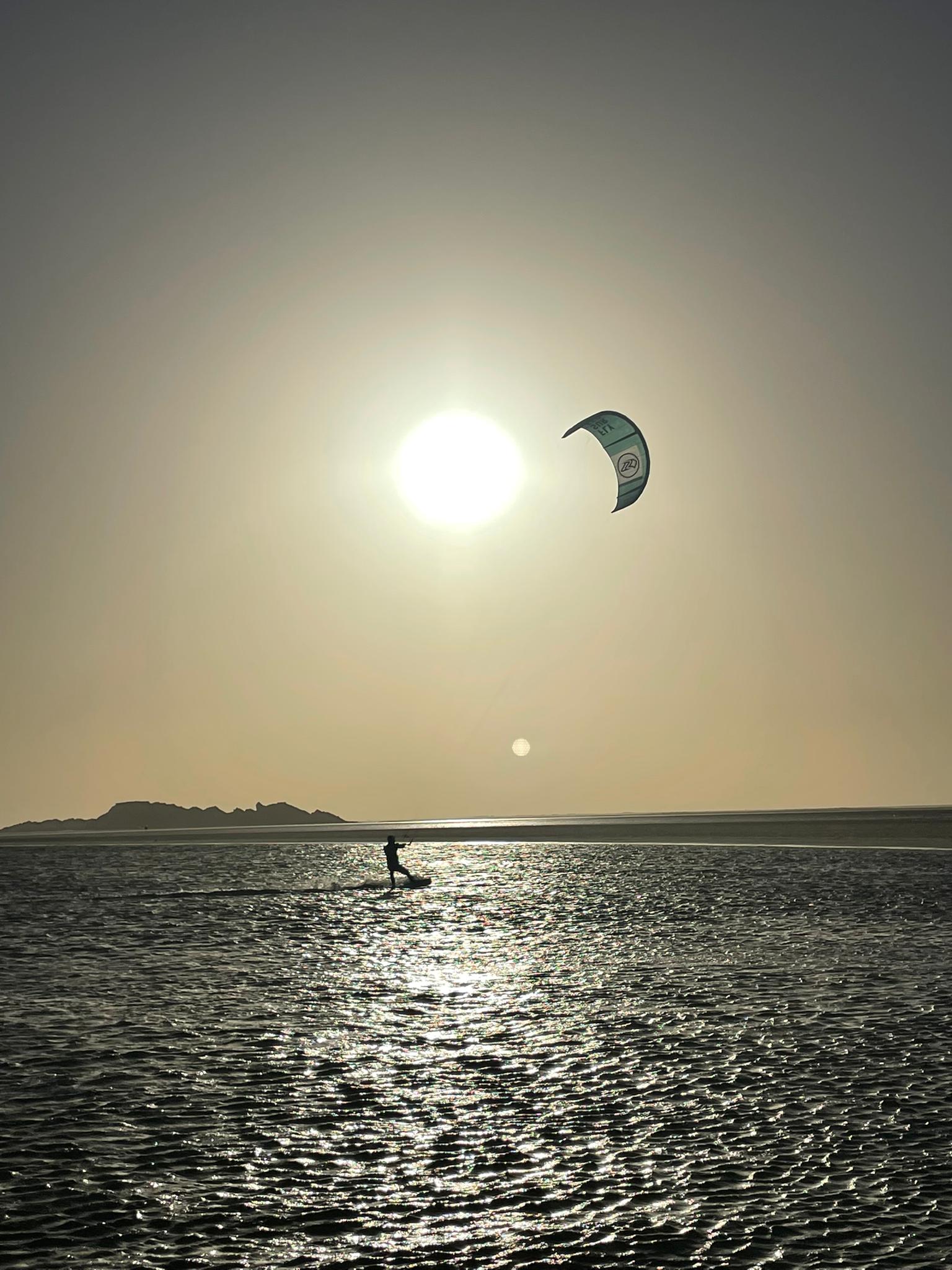 Dakhla  is the jewel of the Western Sahara, Morocco; and for that you should definitely join our kitesurf and yoga camp
It is where all watersport lovers can enjoy flat water in the lagoon as well as beautiful and perfect waves in the ocean.
Its location, beauty and conditions, any kitesurfer, despite their level, will agree on something. And Dakhla is the perfect place to learn and progress.
In conclusion, it is a paradise with endless lagoons and world class waves.
WHAT TO EXPECT?
You will find yourself riding and surrounded by flamingos, sea turtles and dolphins. Not surprising that every year, all professional kitesurfers meet there to compete in the Kitesurfing World Cup!
We promise you a whole day of kiting and/or surfing, with the opportunity to learn yoga or deepen your existing practice.
You can see more pictures and stories in our instagram too  .
FEBRUARY
NOVEMBER – not confirmed
11-18    2023
18-25  2023
Kitesurfing together with Free your Mind Experience and the locals on site – in the most wind-safe lagoon in the world.
A good choice for all kitesurfers, whether beginner, advanced or professional.
There is something for everyone at our kitesurf camps in Morocco. Dakhla has very reliable wind, very easy access to the water and with our team and the locals on site, the kitesurfing holiday will be perfect!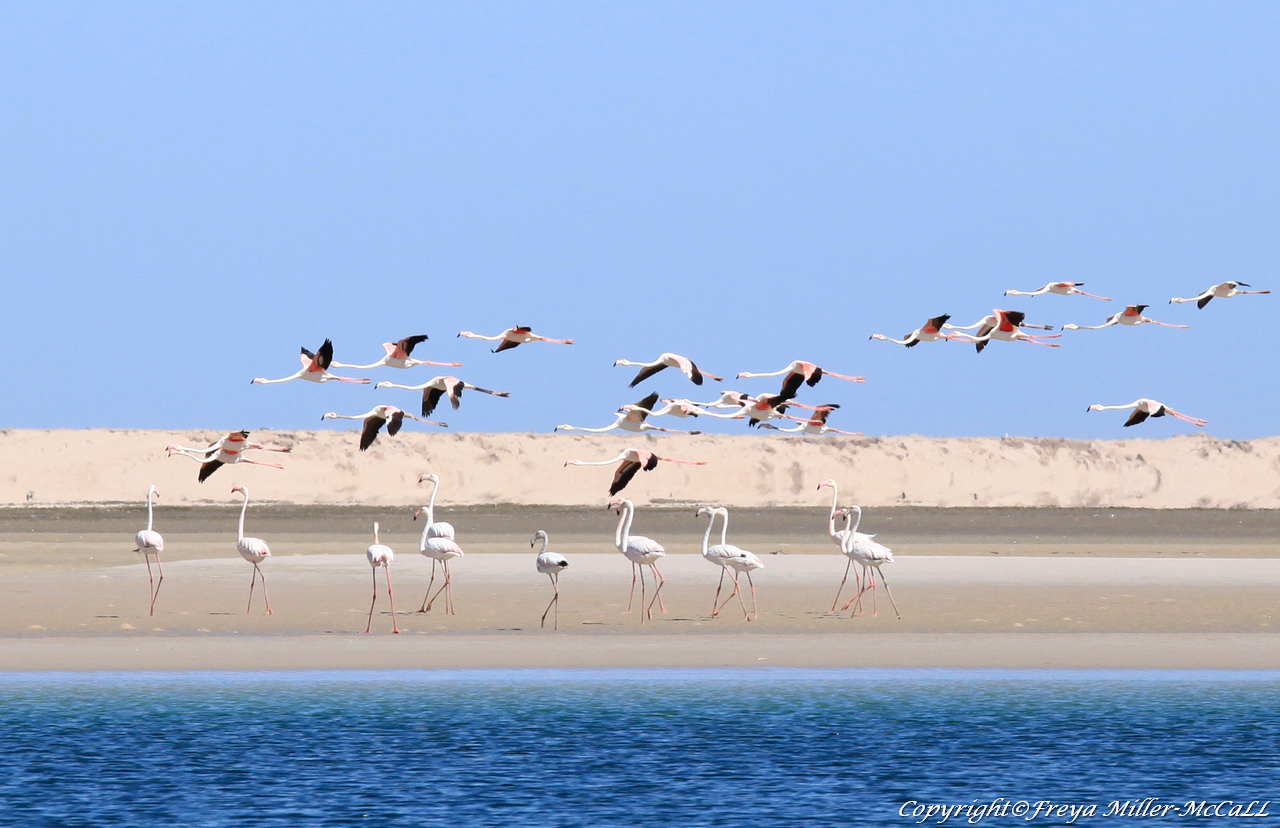 KITESURF In Dakhla
FYM GUIDE on site
Supervised kiting/coaching
Large, also shallow lagoon: perfect for all levels
Kite instruction according to your wishes and intensity with the local kite school on site (English/French/Spanish/German)
VDWS licensed kite trainer team on site
Kite equipment rental on request with the latest equipment from Flysurfer
Only about three hours flight from Germany
Very, very good wind conditions
Dakhla is located in the south of Morocco/Western Sahara on a peninsula. The kite lagoon is about 35km long with a constant wind for kitesurfing. There is wind all year round, making it one of the most reliable short-haul destinations you can reach from Europe!
In Dakhla, the whole region is geared towards kitesurfing. There's something for every kitesurfer: flat water for beginners and intermediates, nearby access to popular coastal wave spots, downwinder opportunities, a foiling paradise and even a super flat speed spot where you can perfect your freestyle tricks.
Prices
Basic price 4pax 850€
Basic price 3pax 880€
Basic price 2pax 999€
Basic price 1pax1250€
The Basic Price includes the following services:
– FYM Tour Guide on site
– Supervised kiting / coaching all day long
– Safety Rescue
– Kite stuff storage
– Living & kiting directly at the lagoon
– Accommodation at the spot
– Overnight stay in desired category + full board
– Transfer from the airport
Services / Prices – Optional:
Rental 6 days + insurance 290 €
Course 8h 395 €
Course 12h 525 €
Unlimited 885 €
Arrival
We recommend a flight directly to Dakhla. The cheapest option is usually a flight from or via Paris. You are always well advised with Skyscanner.com.
Special info: for flights with AirMarroc, the kite equipment is "for free" on the plane. If you have any questions, please contact us.
At the airport a shuttle waits for you at the hotel. From there by rental car (we are happy to arrange car pools among the participants) to the accommodation.
Accomodation & Catering
Our hotel, the PK25, is located directly at the Kite Lagoon. With 32 bungalows, it is still a small but very fine complex with everything you need for a super kite holiday. There is a large dining room, of course with a view of the lagoon, a beach bar and a Spar.
We are provided with full board, which means a delicious breakfast buffet every morning with many European and African specialities.
For lunch, there are various international dishes in the dining room or on the terrace – always with or without meat.
For dinner, there is usually a Moroccan speciality to enjoy the sunset. Water is always included in the meals, all other drinks are payable.
Kitesurfing & Kitecenter
We live directly at the spot, so for the experienced kiters it starts directly.
The equipment can be stored directly at the spot.
There is always an FYM guide on site who will be happy to help you with anything you need and a kind of supervised kiting is offered.
Rental:
For those kiters who like to rent equipment on site, we have all the options. Usually 6 days rental including insurance is booked, so we have this package as an offer.
Here we have a special deal with the local kite school.
If you book in advance we get the great price of 290€ for 6 days rental. If there are no-wind-days, you will get a voucher for the day(s).
If you don't want to do this, you can simply book and rent the equipment on site per day, then at the normal prices of the kite school.
Kite courses:
For those kiters who would like to book a kite course, we have all the facilities on site. For kiters who are already slightly advanced and want to get going again, we recommend the 8h course.
For those who want to start kiting, we recommend the 12h course, so that you can then crush safely and alone on the lagoon.
These courses are semi-private, meaning 2 people, 1 instructor and 2 kites. One session lasts 2 hours.
Our special is the ALL-INN kite course. Here you have a course the whole week, an instructor is always at your side and you will surely make the biggest progress always under the supervision of the pros.
For all other kiters who would like a private lesson or want to achieve other goals, for example in the freestyle area or want to get into foiling – talk to us, we have all the options ready for you.
Daily Routine
Of course, we do not have a prescribed daily schedule.
The following is also very important to us: It's your holiday, you decide what you want to do. If you want to sleep in once, or always sleep in, or make a day trip to the city, or or ….. – no problem.
Feel free to decide what you really want.
We just like to give you a framework that has proven itself over the last few years.
You will receive the exact schedule after booking. As a rule, a day goes like this.
Breakfast until 10 am, then off to the water. for kiting depending on the wind or a yoga class if thats what you are interested in before kiting
Lunch from 1pm to 3pm, then off to the water. Either kite until sundowner, or enjoy a drink in the bar.
Dinner from 8pm, then come together, kite theory, bar or billiards?
More Kiting
Kitesurfing in Dakhla means perfect wind conditions all year round and living right at the spot. If you like, all you have to do is walk a few metres from your bed to the spot and off you go 😊.
There are also some great kite specials and lots of different spots for experienced kitesurfers to try out on site. We are happy to organise trips (downwinder) to the famous White Dune or the Speedspot for you.
Other Activities
If there really is no wind, we have some really cool alternatives at the start.
We can try canoeing or stand-up paddling, go on a dune hike to Dragon Island or simply get a massage at the spa.
Other options include extended yoga sessions and breathing workshops. If we want to be sporty, we can go surfing or use the wakeboard facility in the neighbouring hotel.
FAQ
1. What are the entry and visa requirements for Morocco?
Please remember that you need a passport valid for at least 6 months to enter Dakhla. If you are not a German citizen, please check with the Moroccan Embassy about the entry requirements of your country of origin.
Currently, there are no visa fees for German citizens. Remember to bring a pen to fill in your entry and exit visa at the airport.
2. Flights to Morocco
Dakhla airport is only a short flight from Casablanca. There are regular direct flights to Casablanca from most European cities.
Royal Air Maroc is currently the best airline to get to Dakhla. It flies directly to Dakhla from Frankfurt, Berlin, Munich, Vienna and Zurich via Casablanca. The journey time is about 7-8 hours. Of course there are other airlines flying to Casablaca, but from Casablanca Royal Air Maroc is the only airline offering flights to Dakhla.
The return flight is the same as the outward flight with a stopover in Casablanca.
3. Airport transfer
Immediately after your arrival, you will be met by the resort staff and awaited on site by the team.
The airport transfer takes approx. 1h.
4. Currency
Here is a link for a currency converter: http://www.oanda.com/lang/de/currency/converter/
In Morocco you can pay with Moroccan Dirham (MAD) (credit cards are mostly accepted).
5. How much money do I need to budget per day?
Around 10-15€ extra per day. As there is an extensive full board with 3-course lunch and dinner menu. Water with meals is included, other drinks – including alcoholic ones – can be consumed in the restaurant for an extra charge. (Alcohol is not cheap. Approx. 5€ for 0,33L beer)
6. We attach great importance to the cooperation with farmers, fishermen and markets from the surrounding villages. Therefore we ask for your understanding that due to the regional and seasonal product selection we can only cater to certain needs to a very limited extent, e.g. lactose-free, gluten-free or vegan
7. WLAN and power adapter
There are two different types of plugs on site. The German one as you know it (type C), and type E (127 and 220 V).Internet is available and free!
8. Important packing list
Passport
Sun cream (min. SPF 30 – 50 and waterproof) and after sun lotion
Beach towel and flip-flops
Light clothing (jumper, trousers for the evening)
You should definitely bring neoprene shoes. Shoes are available here.
Wetsuit. For the summer a lycra or shorty will do.
Kite equipment (for guests who have not booked a course or rental equipment)
9. Kite size
A male advanced kiter (level 6 or 7) who weighs about 80 kg needs:
in winter: 6sqm – 12sqm (most commonly used kite size 9sqm).
10. Alcohol
Morocco is a Muslim country, but the hotels have well-stocked bars with beer.
Need more Information? Still something you need to have more clear? Don't hesitate to contact us!