Why choosing a kitesurf camp VS. traditional Kite classes
If you are fascinated of the sport Kitesurfing and want to learn it, it is probable you might have asked yourself, if its better to take a Kite Camp or regular kite classes.
While both have advantages, there´s a clear winner when it comes to making your kitesurf journey one of the best learning experiences and fastest progresses.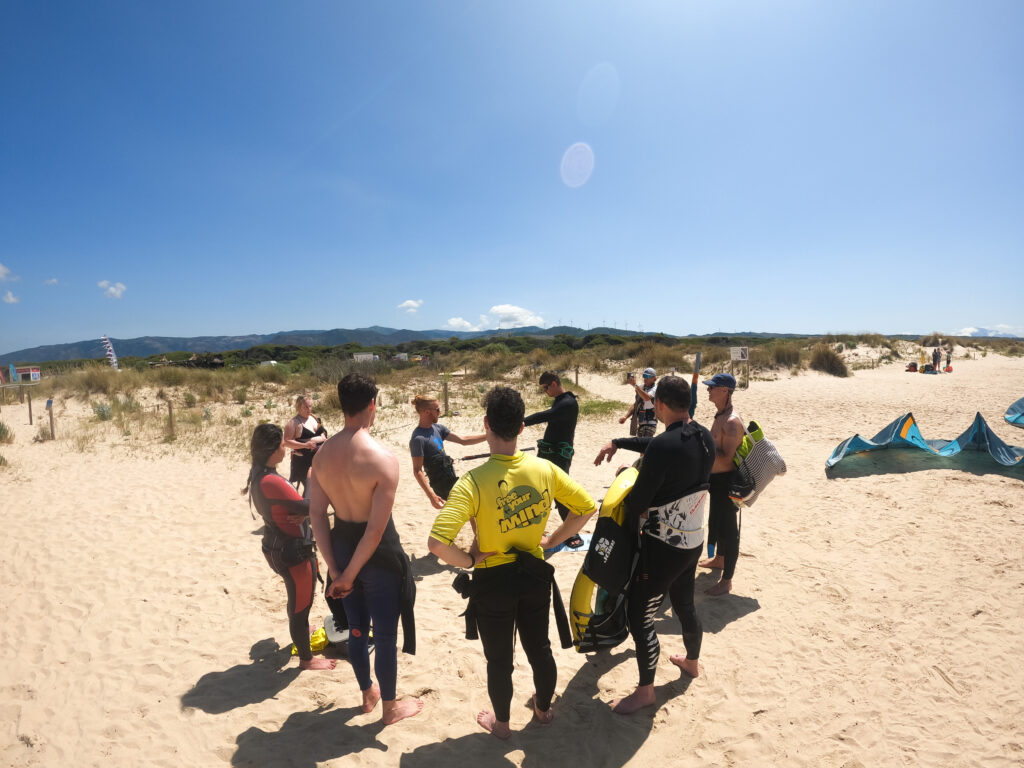 Lets dive into why a kitesurf camp could be an unforgettable and transformative experience.
Full immersion
Kite camps offer an immersive experience that goes beyond traditional kite classes. From early morning to sunset, you're surrounded by the sport, the community and the lifestyle.
You don't just learn the techniques; you live, experience and breathe kitesurfing for the upcoming days.
Faster Progression
The intensity of the training in a kitecamp accelerates your progression.
With back-to-back sessions and the guidance from the instructors, you'll see an impressive improvement in a short period of time. Especially with our unlimited kitesurf classes option, you have a progress and dive deeper then you can imagine.
Focused Learning
By coming to a kitecamp you will be leaving your worries at home and immerse yourself into the sport and its lifestyle.
Also the focus required for learning kiteboarding will serve you as a mindfulness escape from the hustle and bustle of life. After the motto, Free your Mind.
You will dive deep also in the theoretical aspects of the sport, so you get the full package.
Community Connection
One of the most significant advantages of a kitesurf camp is the community aspect. You're surrounded by amazing people who shares the passion for kitesurfing. Lifelong friendships are also built over shared challenges and triumphs, which creates a sense of belonging that's hard to replicate in a normal kite lesson or any other environment. We even have already a Free your Mind baby through our kite camps 😉
Real World Conditions
Kitesurfing isn't just about theory; it's about mastering the elements and living it. Camps offer on-the-water learning.
You'll experience different wind strengths, wave sizes, and scenarios in a full on week of a kitecamp, preparing you to kite independently.
Customized Learning
Kitesurf camps are usually personalized to the group's skill level and needs. Whether you're a beginner seeking the basics or an experienced kiter looking to master advanced. Many times also kitesurfers which are on the mastering of the waterstart and riding are joining our camps.
Constant Support
Camp instructors are available not only during lessons but also for advice, feedback, and assistance throughout your stay in the camp.
Adventure beyond the sport
A kite camp isn't just about kiting. It's about exploring a new destination, immersing yourself in the local culture, and discovering hidden gems.
It's a complete adventure that extends beyond the sport itself.
Personal Growth
The challenges you overcome at a camp go beyond the kiteboarding skills you will learn. In a kitecamp you will develop problem-solving abilities, patience, and perseverance towards your learning process and the enviroment.
10. Lifelong Memories
Kitesurf camps create memories that last a lifetime.
The intensity of the learning experience and the friendships built during the kitecamp contribute to a transformative journey you'll never forget.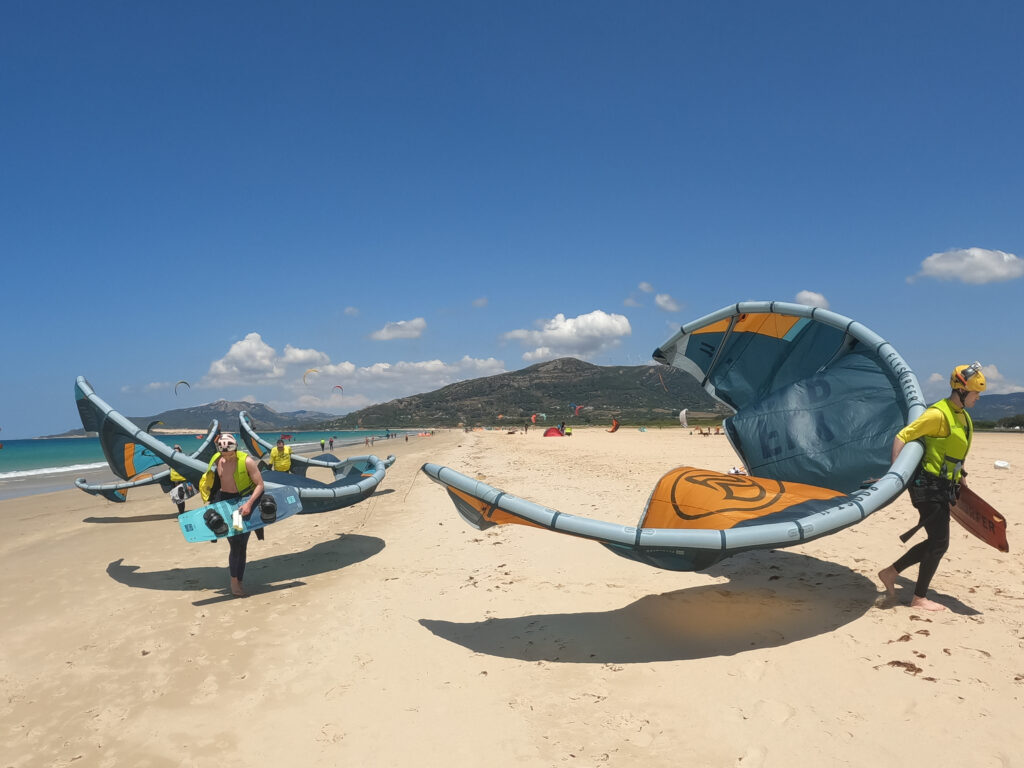 While traditional kitesurfing classes can provide a solid foundation, a kitesurf camp offers an unparalleled experience that combines the skill development, community building, and the adventure of learning kitesurf.
The immersive nature, personalized instruction, and unique memories make a kitesurf camp the ultimate choice for anyone looking to embrace the kitesurfing lifestyle and unlock the full potential of this incredible sport.
If you're ready to take your kiteboarding journey to the next level, we wholeheartedly recommend considering a kiteboarding camp for an unforgettable adventure of growth, friendship, and skill development.
We offer kite camps almost every month and from 4 persons onwards also customized. Here you find more info
If you have any doubt about how are our kitecamps, dont doubt on writing us
Cheers!!!